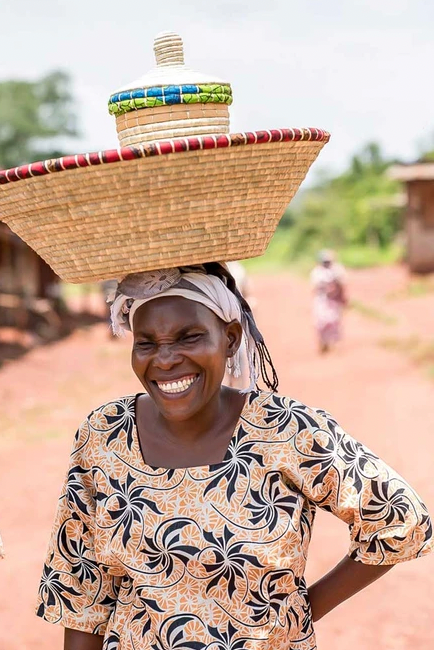 Womencraft, Tanzania
WomenCraft is a Fair Trade certified social enterprise based in Ngara in remote northeastern Tanzania. They weave unique baskets with natural fibers and recycled materials.
Their mission is to improve economic opportunities in the conflict-torn triangle of Rwanda, Burundi and Tanzania by bringing together rural women, fostering their professional growth and giving them access to the global market through their crafts. 
Since its inception in 2007, WomenCraft has taken a peace-building approach: by connecting women from diverse backgrounds and working together as one company with a common purpose. These relationships have eased tensions between refugees and refugee-hosting communities, creating unity in a conflict-torn region.
Collapsible content
Techniques

Products are intricately woven by hand following traditional weaving techniques which have been passed down from generation to generation for hundreds of years. The weaving technique is very labor intensive so that even smaller products take several days to weave.
Materials

Baskets are made of locally harvested natural grasses and recycled materials (such as grain sacks).
Impact

Working with WomenCraft, the artisans can send their children to school and provide their families with good nutrition and healthcare.