Privacy Policy
Janina Mengelkamp/Atelier Maqui Privacy Policy

This Privacy Policy describes how your personal information is collected, used, and shared when you visit or make a purchase from www.atelier-maqui.com (the "Site").

PERSONAL INFORMATION WE COLLECT

When you visit the Site, we automatically collect certain information about your device, including information about your web browser, IP address, time zone, and some of the cookies that are installed on your device. Additionally, as you browse the Site, we collect information about the individual web pages or products that you view, what websites or search terms referred you to the Site, and information about how you interact with the Site. We refer to this automatically-collected information as "Device Information."

We collect Device Information using the following technologies:

- "Cookies" are data files that are placed on your device or computer and often include an anonymous unique identifier. For more information about cookies, and how to disable cookies, visit http://www.allaboutcookies.org.
- "Log files" track actions occurring on the Site, and collect data including your IP address, browser type, Internet service provider, referring/exit pages, and date/time stamps.
- "Web beacons," "tags," and "pixels" are electronic files used to record information about how you browse the Site.

Additionally when you make a purchase or attempt to make a purchase through the Site, we collect certain information from you, including your name, billing address, shipping address, payment information (including credit card numbers, Paypal address), email address, and phone number. We refer to this information as "Order Information."

When we talk about "Personal Information" in this Privacy Policy, we are talking both about Device Information and Order Information.

HOW DO WE USE YOUR PERSONAL INFORMATION?

We use the Order Information that we collect generally to fulfill any orders placed through the Site (including processing your payment information, arranging for shipping, and providing you with invoices and/or order confirmations). Additionally, we use this Order Information to:
Communicate with you;
Screen our orders for potential risk or fraud; and
When in line with the preferences you have shared with us, provide you with information or advertising relating to our products or services.

We use the Device Information that we collect to help us screen for potential risk and fraud (in particular, your IP address), and more generally to improve and optimize our Site (for example, by generating analytics about how our customers browse and interact with the Site, and to assess the success of our marketing and advertising campaigns).

SHARING YOUR PERSONAL INFORMATION

We share your Personal Information with third parties to help us use your Personal Information, as described above. For example, we use Shopify to power our online store--you can read more about how Shopify uses your Personal Information here: https://www.shopify.com/legal/privacy. We also use Google Analytics to help us understand how our customers use the Site--you can read more about how Google uses your Personal Information here: https://www.google.com/intl/en/policies/privacy/. You can also opt-out of Google Analytics here: https://tools.google.com/dlpage/gaoptout.

Finally, we may also share your Personal Information to comply with applicable laws and regulations, to respond to a subpoena, search warrant or other lawful request for information we receive, or to otherwise protect our rights.

As described above, we use your Personal Information to provide you with targeted advertisements or marketing communications we believe may be of interest to you. For more information about how targeted advertising works, you can visit the Network Advertising Initiative's ("NAI") educational page at http://www.networkadvertising.org/understanding-online-advertising/how-does-it-work.

You can opt out of targeted advertising by:
FACEBOOK - https://www.facebook.com/settings/?tab=ads
GOOGLE - https://www.google.com/settings/ads/anonymous

Additionally, you can opt out of some of these services by visiting the Digital Advertising Alliance's opt-out portal at: http://optout.aboutads.info/.

DO NOT TRACK
Please note that we do not alter our Site's data collection and use practices when we see a Do Not Track signal from your browser.

YOUR RIGHTS
If you are a European resident, you have the right to access personal information we hold about you and to ask that your personal information be corrected, updated, or deleted. If you would like to exercise this right, please contact us through the contact information below.
Additionally, if you are a European resident we note that we are processing your information in order to fulfill contracts we might have with you (for example if you make an order through the Site), or otherwise to pursue our legitimate business interests listed above. Additionally, please note that your information will be transferred outside of Europe, including to Canada and the United States.

DATA RETENTION
When you place an order through the Site, we will maintain your Order Information for our records unless and until you ask us to delete this information.

CHANGES
We may update this privacy policy from time to time in order to reflect, for example, changes to our practices or for other operational, legal or regulatory reasons.
CONTACT US
For more information about our privacy practices, if you have questions, or if you would like to make a complaint, please contact us by e-mail at janina@atelier-maqui.com or by mail using the details provided below:

Mönninghofstr.11b, Dortmund, 44267, Germany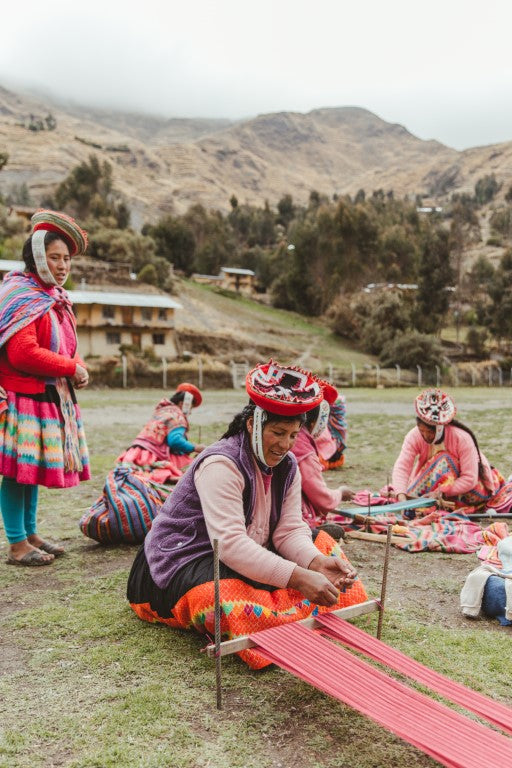 Awamaki, Peru
Deep in the Peruvian Andes, in the Sacred Valley near the World Heritage Site of Machu Picchu, Awamaki supports rural women in setting up and running their own businesses. 
Awamaki invests in the training of the artisans and connects them to the global market.
Following the principle "Woven in Community" (you can find out more about the "Ayllu" principle on the blog), Awamaki works closely with the artisans in the Andes according to fair trade principles. 
Every single product is made by hand using traditional weaving and knitting techniques. On site in Ollantaytambo, Awamaki not only offers handmade products, but also sustainable travel experiences.
More about Awamaki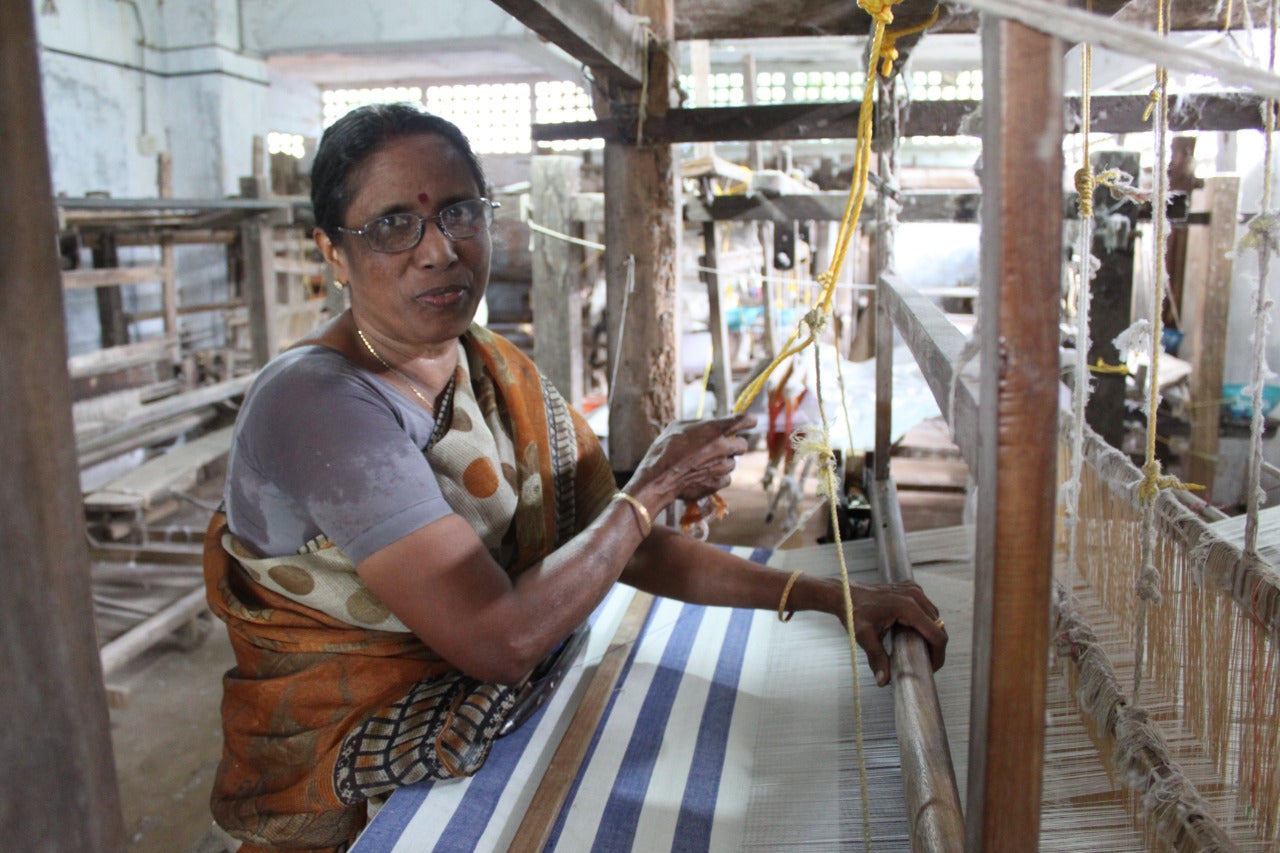 Kara Weaves, India
Kara Weaves works with local weavers in Kerala, India to create contemporary design textiles using traditional fabrics and techniques. 
Each product is made from local fabrics that are handcrafted on traditional wooden looms. The production is complex: the yarn is handwoven, washed, dried and then spun on bobbins. Only then does the actual weaving begin - a process that takes several days. 
Since February 2013 they are certified members of the Fair Trade Forum of India, the WFTO country network and WFTO-Asia. 
More about Kara Weaves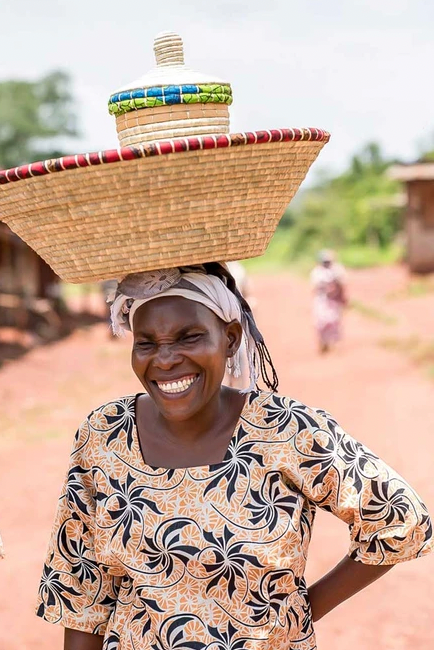 Womencraft, Tanzania
WomenCraft is a Fair Trade certified social enterprise based in Ngara in remote northeastern Tanzania. They weave unique baskets with natural fibers and recycled materials.
Their mission is to improve economic opportunities in the conflict-torn triangle of Rwanda, Burundi and Tanzania by bringing together rural women, fostering their professional growth and giving them access to the global market through their crafts. 
Since its inception in 2007, WomenCraft has taken a peace-building approach: by connecting women from diverse backgrounds and working together as one company with a common purpose. These relationships have eased tensions between refugees and refugee-hosting communities, creating unity in a conflict-torn region.
More about WomenCraft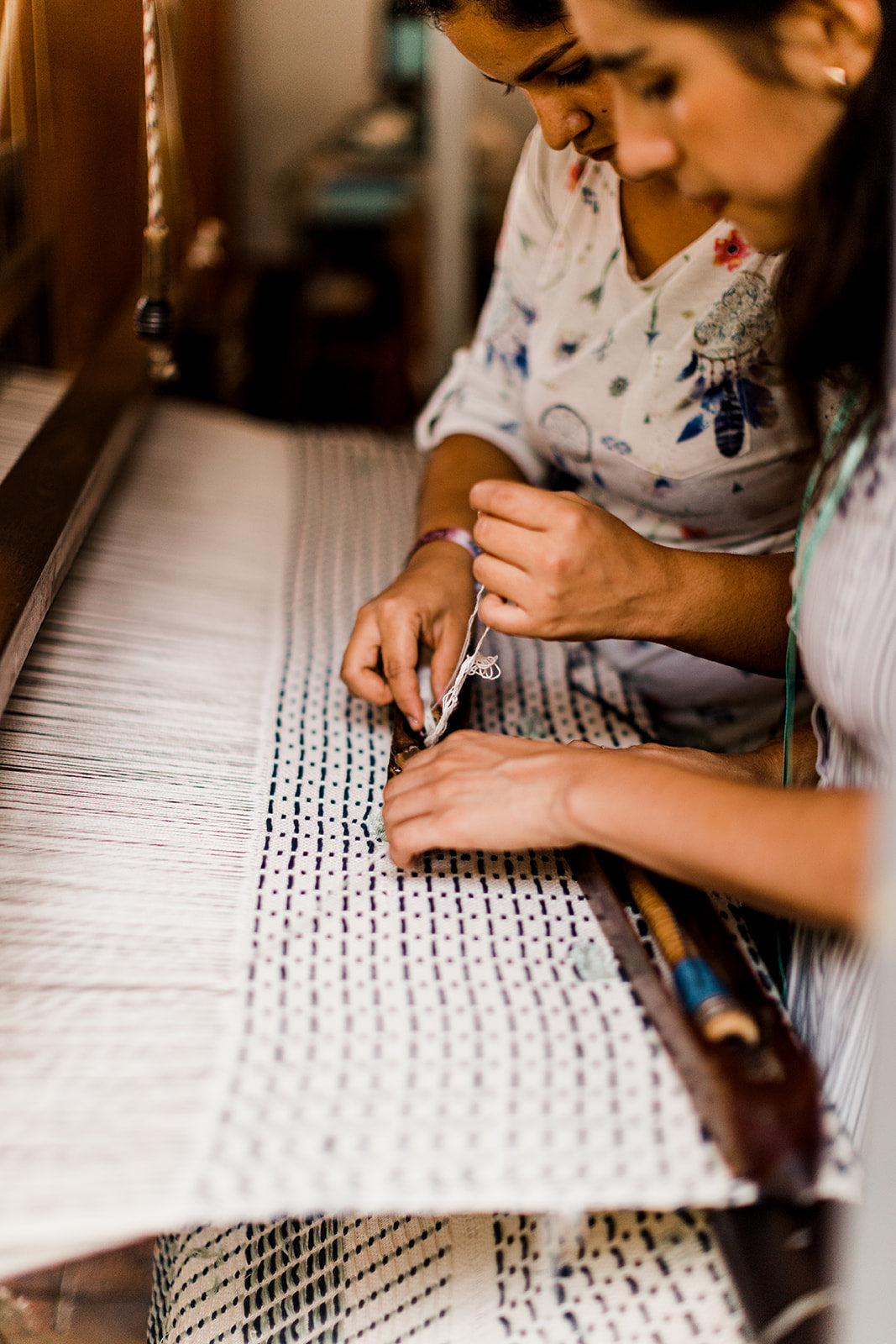 Zuahaza, Colombia
 Zuahaza was founded in 2019 by designer Tatiana Ordoñez. Zuahaza means "my sister" in Muisca, the language of the indigenous peoples who lived in the Cundiboyacense region of Colombia. And that's exactly what Zuahaza stands for as a social enterprise: the embodiment of "sisterhood", good working conditions and mutual support in the design and manufacturing process. 
Tatiana's designs are inspired by the grand diversity of Colombia and brought to life together with a partner artisan cooperative in Santander.
Zuahaza wants to share Colombia's diversity, history and future vision with the world through her unique products. 
More about Zuahaza